Recommended Dish


Recommended by our Head Chef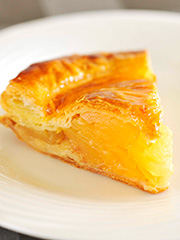 Apple Pie

Our Famous Apple Pie
This recipe has been passed down since the very first patisserie when the Hotel opened. A traditional recipe made with a generous amount of butter and packed full with cinnamon sweetened apples. We invite you to enjoy every aspect of this pie from the aroma to how it melts in your mouth.