Spa
Relaxation + α To relaxation and beyond...
Rediscover your own inner essence, humanity and environment with an ecological lifestyle that hits the "reset" button on a daily life contaminated by stress and routine.
At this spa, we aspire to be both earth-friendly and people-friendly by creating an environment for human beings as part of the great web of nature, based on the laws of the natural world and the principles of traditional Oriental medicine.
We use cosmetics and aromatic oils that are gentle on the body and rich in natural ingredients.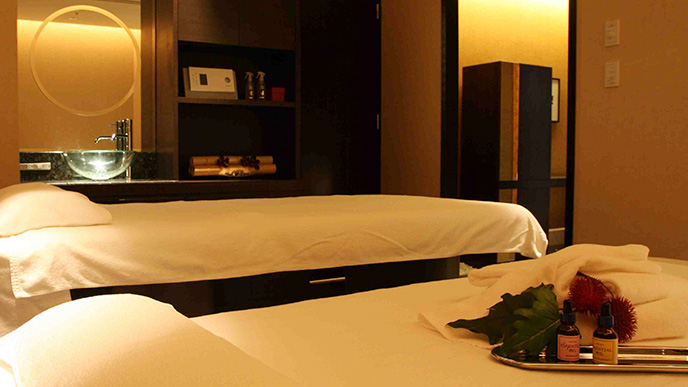 Business hours
12:00 noon - 8:00 p.m. (until 7:30 p.m. on Sundays and national holidays)
*The latest possible appointment is for one hour prior to closing time.
*Appointments can be made up to three months in advance.
Regular closed day
First Monday of every month


*When Monday falls on a holiday, during Jan. 1-3, or in May, the spa is open on the first Monday and closed another day of the week.

Fee for use of facilities
1,200 yen (tax included)


*Added to the cost of spa treatments