Kobe Portopia Hotel offers a charging stand inside our parking garage for the convenience of drivers of environmentally friendly electric vehicles.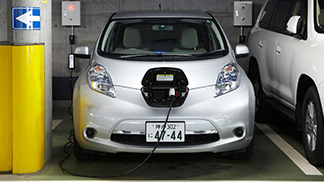 Usage information
Charging method
Standard charging system, 200V
*Please prepare your own power cable.
Charging stand location
Hotel parking garage, 1F-A
Fee
Free (however, a separate parking fee is required)
How to use
Please park in the charging stand space, and inform the bell captain's desk in the lobby of the hotel's main building. The staff will assist you.