International Conference Hall

Portopia Hall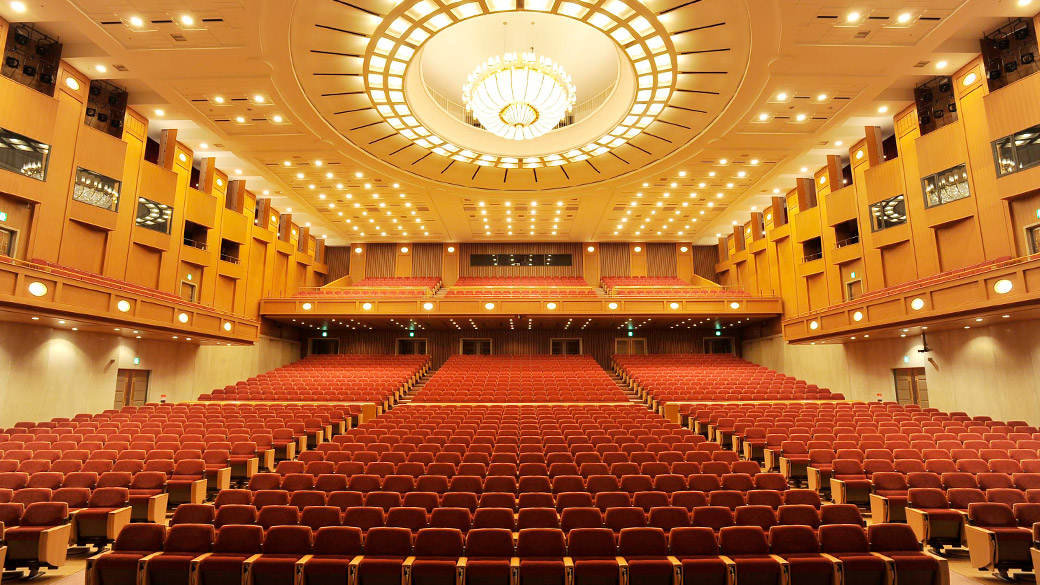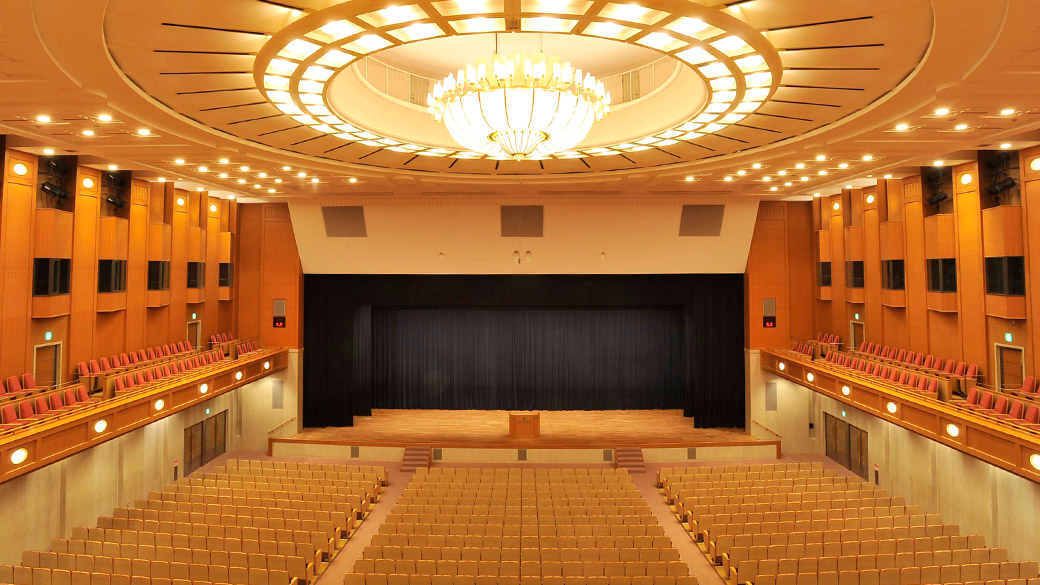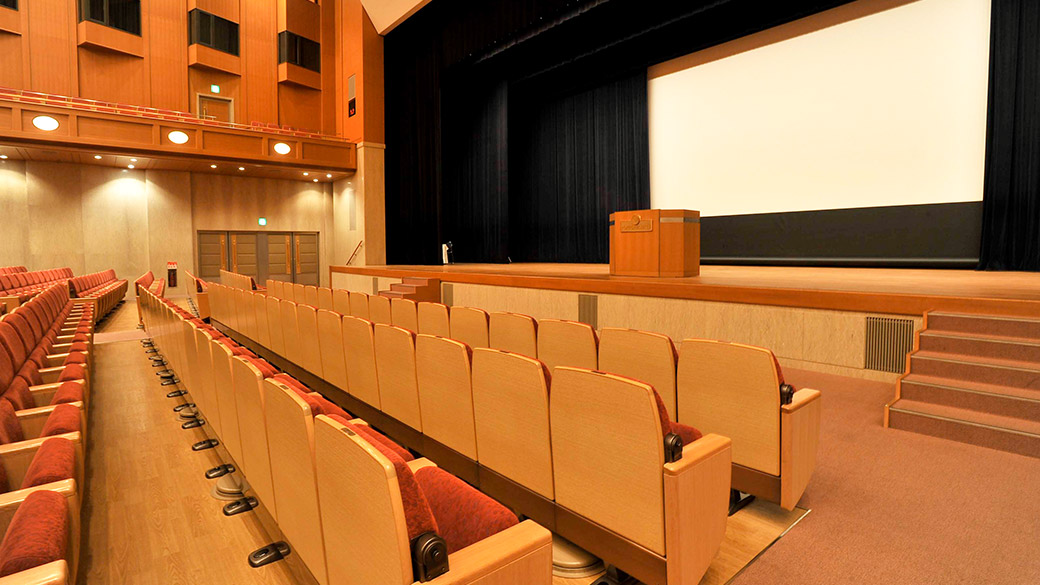 While a separate facility, Portopia Hall is directly connected to the South Wing of the hotel. Right across from the connecting entrance is Portopia Hotel's grand ballroom "Ohwada", which can accommodate up to 3,000 people. The large banquet hall in the basement of the Main Building, "Kairaku", can accommodate up to 1,200 people.
Portopia Hall, which can seat 1,702 guests, is fully equipped with excellent audio/visual systems and features. Often used for symposiums and large scale seminars, the Hall can be utilized for a variety of events such as concerts and other entertainment.
Seating

Total number of seats: 1,702 (wheelchair accessible)
1st floor: 1,308 (school-style: 610), Balcony: 126, 2nd floor: 268
Stage Format

Proscenium Style
Acoustic reflectors are used during concerts
Stage

Proscenium entrance:
22.5m (width) x 8m (height) x 10m (depth)
Wings: 30 m2 (Right), 30 m2 (Left)
Acoustic Reflector

2 ceiling reflectors (hanging type),
6 side reflectors (rotating), fixed front reflector, Area of stage when reflectors are in use 200 m2
Reverberation Device

The reverberation time can be adjusted by the reverberation variable device depending on its usage.
Stage Mechanism

Drop curtain, curtain, projection screen (10m [width] x 4.8 [height],
5 fly bars (the ceiling reflector is attached to 2 inner bars),
5 lighting rigs, 2 stage risers
Video・Video Equipment

LCD Projector, Slide Projector, 35mm/16mm Film Projector, S-VHS Player, Beta Player, PAL-SECAM Player, Document Camera, etc.
Lighting Equipment

500 KVA maximum limit, 185 Circuits, Dimmer Table with 360 Settings, 60 Preset Faders on 3 floors, Center Pin Spot Light (1kw Xenon Lamp x2), Side Pin Spot Light (1kw Halogen x2)
Simultaneous Interpretation Equipment

Up to 6 languages, Infrared Connection, 1,700 Receivers, 6 Interpreter Booths
Audio Equipment

24ch Audio Control Table, 6ch Wireless Microphone, 2 Elevator Microphones, 3-point Hanging Microphones, Dolby Sound System, CD, Cassette Tape Player, DAT, MD, Record Player, etc.
Service Elevator for Large Props

2.2m (width) x 2.3m (height) x 3.8m (depth)
Musical Instruments

Full Concert Grand Piano (Steinway・Yamaha)
Waiting Room・Backstage

Organizer's Office: 1 room (45 m2) Waiting Room: 2 rooms (15 m2 each) Changing Room: 1 room (40 m2) Additional rooms in the Main Bldg・South Wing are available for use
Additional

Hearing Impaired System
*Various options and arrangements are available. Please contact us for more information.
Contact us

+81-78-302-1130

Weekdays 9:30 a.m. - 6:00 p.m. 

Sat., Sun., Nat'l Holidays 10:00 a.m. - 5:00 p.m.